Escanaba Junior Cubs Sweep Twinbill In Daggett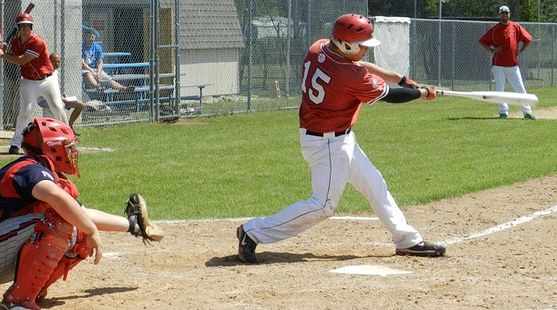 DAGGETT----The Escanaba Junior Cubs swept an American Legion Baseball doubleheader from the Mid County Mavericks, 15-8 and 15-7, Sunday in Daggett.

Andrew Miller and Storm Fournier combined to get the win on the mound in the opener, while Andrew Sedlar and Alex Ruatti pitched the second game. The Junior Cubs are 8-0.

Pictured above: Devin Olsen hit a home run during Sunday's game in Daggett. Click the thumbnails in the "ARTICLE HIGHLIGHTS" box to see more photos.

Thanks to Sheila Olsen for the photos.