Bay Norse Volleyball Making History This Weekend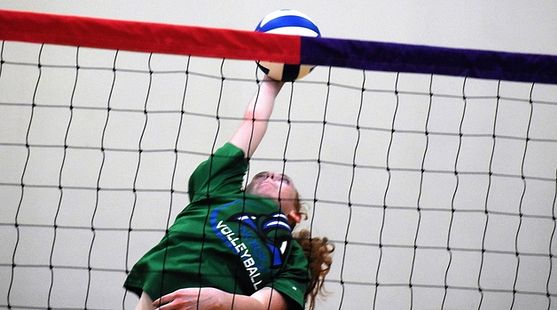 Click the thumbnails to see photos and videos, and hear interviews with Alisa Sanville, Amber Caylor, and Coach Dan Porath. Bay College SID Mike Pankow contributed to this story.

ESCANABA---Bay College is ready to start a new chapter in Norse athletics. The new volleyball program is set to play its first-ever matches this weekend. The Norse held their final pre-season practice Wednesday night before hitting the bus to Illinois for their first road trip.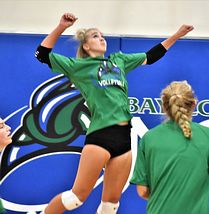 "It's going really well," Bay College Coach Dan Porath said. "I think they're adapting to our systems. A lot of girls from different schools. I think we're going to be a faster tempo than the area is used to seeing. It should put a lot of stress on the defense. That's the goal, anyway."

Bay will play its first-ever match in Rockford, Ill., on Saturday, against McHenry County College, at 2 p.m. EST. They will also play Milwaukee Tech. And then on Sunday, the girls will play St. Louis Community College and Elgin Community College on Sunday.

So, how do you scout opponents that you've never seen before?

"That's gonna be tough," Porath said. "I think we just have to rely on ourselves, and playing our best volleyball. I think that if we put in the effort, we'll be fine."

The Norse will join the rest of the athletics department in joining the Michigan Community College Athletic Association (MCCAA) this season. The MCCAA will be split into three conferences and Bay will compete with Alpena, Delta, Grand Rapids, Muskegon, and North Central in the North. In the recent coach's poll, Bay was picked to finish last in the division,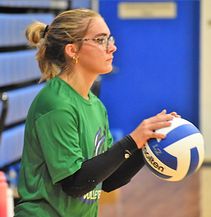 The Norse make their home debut on August 27-28 as they host a triangular against Alpena and Hibbing Community College.

"I'm very excited," said co-captain Amber Caylor of Wausaukee, Wis. "(Working on) a lot of team chemistry, off the court. It's very exciting to be a captain. I didn't know I going to be appointed a team captain. I definitely have to live up to the expectations of that. Obviously, as a setter, you're a leader on the court. But this is definitely a step up in leadership position."

"We've been working hard in the gym, and I'm excited to see what we can do this weekend," Gladstone's Alissa Sanville said. "Some of these girls have played together before, and I've played with some of these girls. At the end of the day, it's just going to come down to who's going to work the hardest."