Gladstone's Jordan Ives Wins $50,000 Sponsorship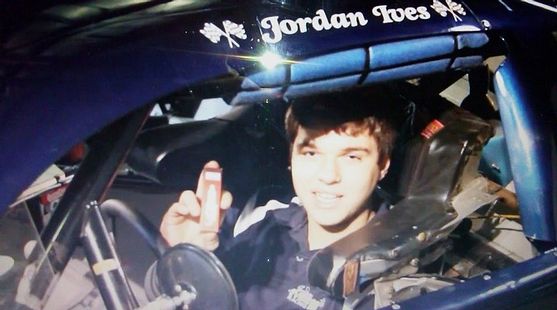 Teenager Nearly Speechless After Being Chosen Grand Prize Winner

GLADSTONE----It's been a great week for Gladstone High School sophomore Jordan Ives. First, he began enjoying Spring Break with his family.

Next, he celebrated his 16th birthday and can now legally drive on the highways.


And then, Ives won the biggest prize of his young life: a $50,000 sponsorship from the Champion spark plug company. It was announced on Monday that Ives had won the grand prize of the company's "Search For a Champion" contest, as his video was selected the best out of nearly 400 that had been submitted for voting back in January.

And so now Ives will be able to use this cash as he heads into the 2014 stock car racing season on the Tundra Series...as well as on the ARCA Midwest Tour.

"We're going to use it to help advance our race team," Ives said of the sponsorship dollars. "It will help to get us to different tracks that we haven't been able to race at before. It's very expensive.

If you wreck one night, there's all the parts they have to buy. There's tires, and fuel."

The contest began back in January, and at that time, no one could have predicted that Ives would have a $50,000 sponsorship less than four months later.



Jordan Ives Interview

"We were at church one day, and a lady came up to us, Kathy Rose, and she told us about the contest," Ives said. "So we thought about it, and we're thinking that we probably won't make it. But we were praying and seeing what the Lord wanted to do for us. And so we finally decided to make the video."

Jordan's older brother Ben took over from there.



In January, people started to vote on-line to see if Ives could make the Final 15 of the 392 videos that were submitted. On Feb. 18, the finalists were announced, and Ives was one of them. That won him and his team $5,000, and allowed another round of voting.


"I had a feeling that we could do it," he said. "The whole community had come together (for the first round), and I thought they could come together again and help us out."

They did, as Ives' video was by far the most popular of the final 15. The public announcement of Ives' win was on Monday, but Champion officials called him a few days earlier to get the ball rolling on a press release.

"They E-Mailed me and told me they wanted to do an interview with all of the (15 finalists) drivers," Ives said. "And when I was talking to them, they were like: 'We kind of lied to you a little bit. We're only talking to you. You won the grand prize."

In the announcement, Champion officials described Ives this way.

"This particular racer's passion, determination, positive attitude, and ability to rise through the ranks are the embodiment of a champion," the announcement said. "Setting an example for all racers to follow. Congratulations, Jordan. You've earned this!"



He is a soft-spoken and deeply religious young man, who appears to take nothing for granted. Even though hours had gone by since he was given the good news, he still had trouble expressing his emotions when interviewed by RRN Monday afternoon.

"I was so happy," Ives said. "I can't even explain how I was feeling. I'd just like to thank the community for coming together. It's been so amazing, all the support that everyone's been giving me. I don't know how to explain my feelings for that. I am just so happy. I just couldn't think everyone enough."