Gladstone Teenager Wins $5,000; Hopes For More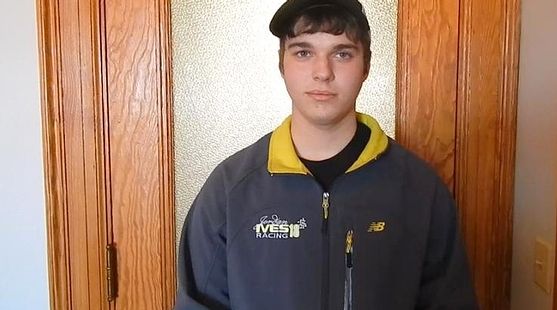 GLADSTONE---A Gladstone High School sophomore who races late-model stock cars is getting some national recognition.

Fifteen-year-old Jordan Ives entered an on-line contest put on by the Champion spark plug company. His video has been voted as one of 15 national finalists, earning him and his team $5,000 in sponsorship cash. And that may be just the beginning.


"I feel great," Ives said. "I'm just so thankful that the whole community came together and voted for me and helped me out with this."

Starting this Friday morning at 12:01, you can help Ives in his effort to win even more money: a $50,000 payday.

Ives got the $5,000 by finishing in the Top 15 out of nearly 400 entries, thanks to all of your votes.

Ives needs people to vote for him every day between Friday and March 23rd to try to win that bigger prize. You can do it by going to www.alwaysachampion.com.

Or, better yet, go to www.jordanivesracing.com and learn more about Ives' story. He is sponsored, in part, by the Radio Results Network and www.rrnsports.com.

Ives, by the way, will be in Daytona, Fla., this weekend, as his uncle Greg takes over as crew chief for the NASCAR Nationwide series driver Chase Elliot. Watch for more reports throughout the weekend here on www.rrnsports.com.

Click the thumbnails in the ARTICLE HIGHLIGHTS box to see a video interview with Ives, listen to a radio interview with Ives, and see photos.