Gladstone Teenage Racer Ives Gets New Assignment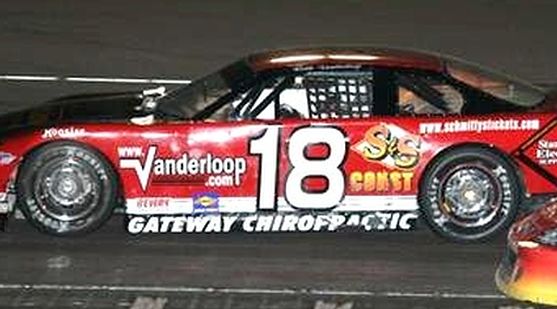 GLADSTONE---People across the Upper Peninsula…and beyond…rallied behind 16-year-old race car driver Jordan Ives earlier this year when he entered the Champion Spark Plug video contest. With everyone voting for him, Ives won the national championship in that contest: along with a $50,000 racing sponsorship.


Well, now there is more good news for the Gladstone boy.

Ives will now be running the Number 18 Super Late Model car of Robb Vanderloop at the Wisconsin International Raceway in Kaukauna every Thursday night, after doing well in last week's audition.

"When we first started practicing, I was a little rusty," Ives said. "I didn't really know if they would want me back in the car."

"But once the race started, I was moving through the pack and I thought maybe I had a little better chance now."

He did. Ives, while racing against many drivers who are much older than him, was in tenth spot before spinning out late in that race. He ended up finishing 14th.

So, how did this opportunity to ride in the Vanderloop car come about?



Jordan Ives Interview.

"We were looking around for someone to run with, and we called Path Finder, the chasis we were running," Ives said. "We were like, if you know anyone, let us know. They called us back, and said 'call this guy'.

"So, we went and talked to them and they decided to let me run one race. They liked what they saw, so they said we get to race the car for the rest of the year."

And so that means that in addition to his races on the "Tundra" series in places like Norway (where Ives won the featured event two weeks ago), the Gladstone High School junior will be running Kaukauna every Thursday. So, what's that track like?


"It's an interesting track," Ives said. "It's a little older. There's bumps and grooves that you need to get used to.

"But it's a fast track. A half-mile. I mean, you get flying on it. You can't make any mistakes, or you're gonna have a junk car."

And that is a concern for Ives.

He has never raced in a car that wasn't owned by the Ives family. If he wrecks this car, his family will have to pay for it to be repaired or replaced.

"You don't want to ruin anyone else's equipment," Ives said. "(But) it's kind of fun, knowing that you're moving up a level, racing for other people, not just for your family members."

Sometimes in life, things happen for a reason. How else can you explain that Vanderloop's car would be #18, the same number that Ives has always run?