CRUISE CONTROL: Esky Volleyball Sweeps Braves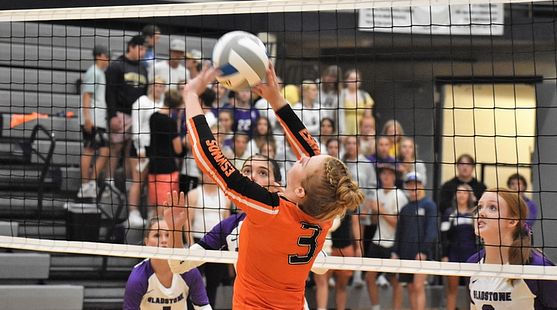 GLADSTONE---The Escanaba High School volleyball team improved to 3-0 in Great Northern Conference play with a rather easy 3-0 win over the Gladstone Braves.

The scores were 25-9, 25-20, and 25-13.

Escanaba Coach Adam Lambert substituted freely as his team built a 23-3 lead in the first set, led by strong net play by Kately Stalboerger and fueled by multiple Gladstone hitting and serve-receive errors. The Braves played better in the second set before the Eskymos again dominated the third and final set.

It was just the second match of the year for the Braves.

Gladstone will host its biggest tournament of the year, called 'The Rock', on Saturday.

Escanaba will travel downstate on Saturday for a tournament at Traverse City Central.