Escanaba Tennis Cruises To 6-1 Win Over Gladstone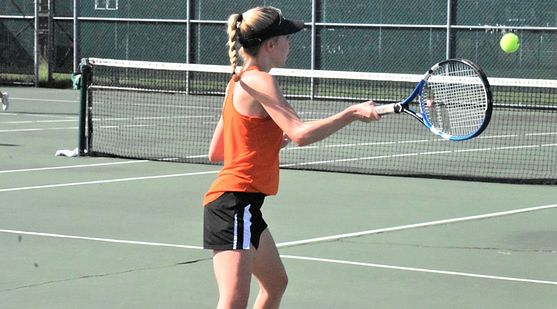 Click the thumbnails to see photos and videos from the match.

ESCANABA---The Escanaba High School tennis team picked up another victory on Monday, beating the Gladstone Braves, 6-1.

"We're young," Escanaba tennis Chris Ogren said. "Juniors and sophomores are most of the team. So, we're still learning some things. All in all, we're looking good."

Escanaba was paced again by #1 singles player Sophia Derkos, who cruised to an easy 6-1, 6-0 win over Addie Trombley in a match that only lasted 38 minutes.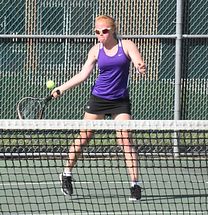 "She's the best player I've coached, on the female side," Ogren said. "She should be favored in just about every match she plays all year. There's some pretty good girls out there who are gonna give her a run, but she's a good player. She's definitely capable of winning every match she plays."

Gladstone's lone victory came at #2 singles, as Tia Schone dominated Sonya Maki, 6-2, 6-0.

"I feel that I really didn't get started until the end of that first set," Schone said. "I think I played a lot of over-spin forehands. They go a little bit faster and I think that caught her off-guard. I'm used to popping it short and hitting it with some backspin to make it stop."

"But I think that threw her off, and some of my serves would catch the wind and would bounce in. That also helped me to get some points in."

The only match to go three sets was the #4 singles match between Escanaba's Maggie Martin and Gladstone's Samara Sanville. Sanville won the first set, 6-1, but Martin won the next two, 6-1 and 6-3 to take the match.

Escanaba hosts Marquette on Tuesday at 4:00, while Gladstone hosts Munising Wednesday.