NMU Women's Soccer Receives Academic Award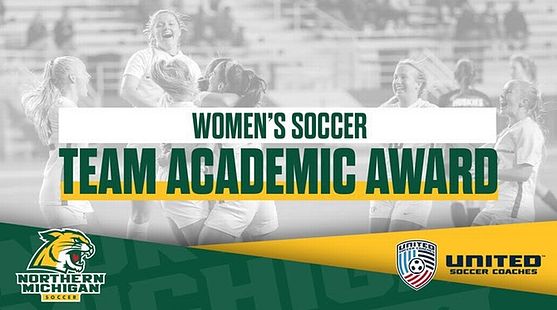 KANSAS CITY, Mo. - The United Soccer Coaches announced the College Team Academic Award winners, with the Northern Michigan women's soccer team earning recognition for their exemplary performance in the classroom during the 2021-22 academic year.

A total of 501 women's teams posted a team grade point average of 3.0 or higher, thereby earning the United Soccer Coaches Team Academic Award for the 2021-22 academic year.

The Wildcats accumulated a team GPA of 3.51 and were one of three GLIAC teams to be recognized. For the full list of teams, click here.

NMU opens its 2022 season at St. Cloud State on Thursday, August 25th. The Green and Gold will host Bemidji State on Friday, September 2nd to kick off their home schedule. The 'Cats begin the season receiving votes in the United Soccer Coaches national preseason poll, found here.