Esky Tennis Hosts 75th Michigan-Wisconsin Open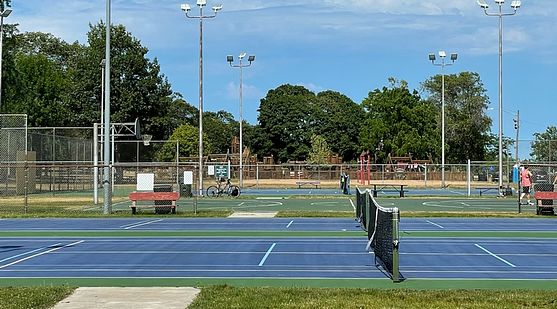 This story was written by RRN Intern Braden Kerr

ESCANABA—Escanaba Tennis is holding their 75th Annual Michigan-Wisconsin Tennis Open this weekend August 6th and 7th. Over the two days of play the singles matches will take place on Saturday and on Sunday the doubles matches will commence.

The tournament has been held every year since 1947 and is one of the only remaining tournaments in the Upper Peninsula. Numbers are expected to increase from the past two years to celebrate the milestone.

Players of every age group and skill group will take part in the tournament in both singles and doubles action. Registration runs through Thursday August 4th and can be done in person at the Civic Center or online at the link below. https://www.escanaba.org/sites/default/files/fileattachments/recreation/page/6841/miwitennis2022.pdf

Tournament organizer Tom Penegor is excited about the festivities, "It's a great family day to play tennis and support this particular sport. The nice thing about it too is on Saturday we have our Ludington Courts back again. They are in excellent condition; they are brand new and then also going on at the same time is the Art in the Park and live music all day long."

Ludington Park will serve as the headquarters of the tournament and where participants will report at 8:00 AM to check in and see the tournament bracket. Matches will take place at Ludington Park, Royce Park, Veteran's Park, Escanaba High School, and Pfotenhauer Park from 9:00 AM through the afternoon.

This event serves as a fundraiser for the two-time UP State Champion Escanaba Eskymos. Tom Penegor has guided the team to back-to-back UP State Championships. The Escanaba High School tennis courts are under renovation and will be an exciting addition for the team and the tournament in coming years.

"We want to make it fun; we want people to play, we want people to come back and that is what it's all about," Penegor says.

For each division awards will be given for first and second place.