Gladstone Braves Girls Sweep Post-Season Awards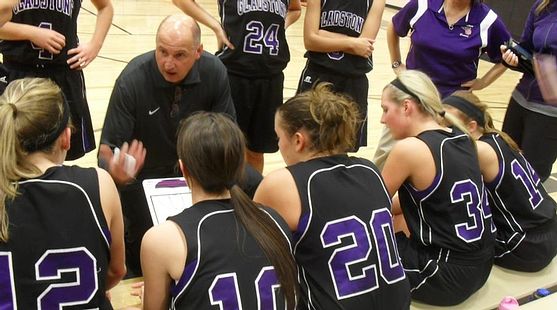 The Gladstone High School girls basketball team had a dream season this winter, winning 24 games in a row and winning a Class B regional championship for the second year in a row. Now the Braves are being recognized for that success.

Gladstone was named the Upper Peninsula Class A-B Team of the Year by the U-P Sportswriters and Sportscasters Association. Braves Coach Karl Dollhopf was named the Class A-B-C Coach of the Year for the third time in his career.

Gladstone senior forward Jammie Botruff was named the Class A-B-C Player of the Year, sharing the title with Escanaba senior Olivia Nash. Gladstone's Whitney Wells was a Class A-B Second Team pick, while Katie Becker and Escanaba's Trista Barron got Special Mention.

In Class D, Superior Central's Greg Trowbridge was named Coach of the Year, and Forest Park sophomore Lexi Gussert was Player of the Year.

Jaime Madalinski and Sarah Madalinski of Bark River-Harris were First Team picks, along with Superior Central's Vanessa Freberg. Rapid River's Kelly Bintner and Heather Sanderson were Class D Second Team selections.

St. Ignace was picked as the Class C Team of the Year.