ROLLING ALONG: Gladstone Softball Wins 4 More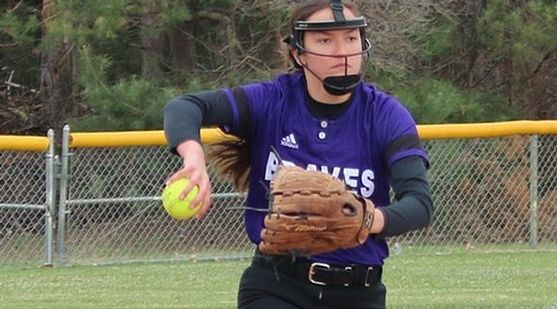 Photo courtesy of Scott Balenger

TRAVERSE CITY---The Gladstone Braves softball team rolled to three wins downstate on Saturday. They beat Oscoda 16-1, Charlevoix 15-3, and Kalkaska, 10-3.

Sydney Herioux and Taylor Trudeau both hit two home runs vs Charlevoix.

Natalie Hansen had three hits and four RBI vs Kalkaska.

Jenna Tardiff had three hits and scored three runs vs Oscoda.

Morgan Letteriello got the pitching win vs Oscoda. Andie Balenger got the win in the circle vs Kalkaska and Charlevoix. Braves are now 13-1 on the season.

The Braves posted a 17-0 win over the Elk Rapids Elks on Friday.

Herioux and Maddy Ahlgren both hit home runs for the Braves. Herioux had 4 RBI altogether. Tardiff had a double, triple, and drove in three. Tardiff pitched the final three innings and Balenger pitched one.

Gladstone improved to 13-1 on the season.