Gladstone Tops Escanaba, SS Marie for District Title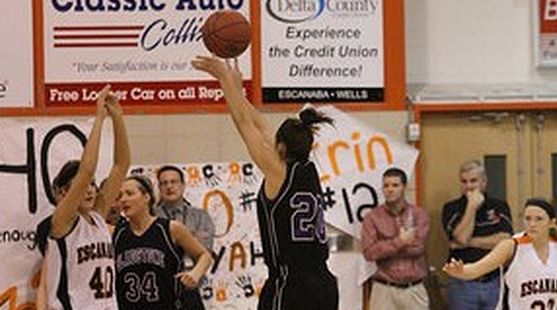 The Gladstone Braves repeated as Class B District Champions on Saturday, beating the Sault Ste. Marie Blue Devils, 61-39, at the Gladstone High School.



The Braves jumped to a 21-8 lead after one quarter of play and never looked back, building leads as big as 29 points (52-23) in the second half.

Jammie Botruff led the way with 30 points, and she did not play in the fourth quarter. Erin Boddy chipped in nine points, including a pair of three-point baskets.

The Braves improved to 22-1, and will face Gladwin in the Class B regional semifinals Tuesday night in Gaylord.


In Friday night's Class B semifinal, the Braves built a 32-17 lead at halftime, but had to hang on at the end as Escanaba had several chances to score.


Escanaba's Olivia Nash's half-court shot just missed at the buzzer, and the Braves topped the Eskymos for the third time this season. Escanaba finished with a 14-7 record.

Jammie Botruff scored 17 points and Jenna Leisner added eight for the Braves. Nash scored 18 points and Trista Barron had 13 points for Escanaba.