Gladstone Sweeps Doubleheader From Menominee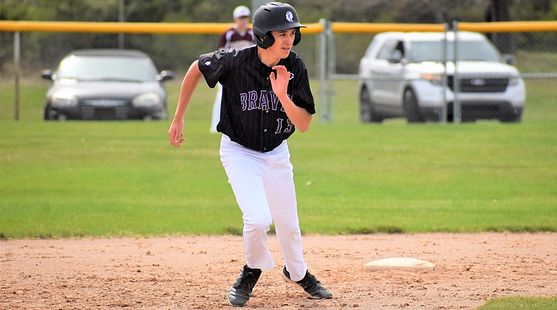 Click the thumbnails to see photos and videos, and to listen to post-game interviews with Isaac Ketchum and Coach Joe Darmogray. Also hear parts of te radio broadcast with Mike Pankow and Bay College player Hector Araguyan.

GLADSTONE---The Gladstone High School baseball team cruised to two wins over the Menominee Maroons, 17-0 and 7-0, at the Gladstone Sports Park.



Neither game had any suspense as the Maroons, with a roster filled mostly with freshmen, made multiple errors and could not hit any of the Gladstone pitchers who took to the mound. The first game ended in four innings on the mercy rule (technically, the Maroons agreed to end the game as new MHSAA rules require at least five innings).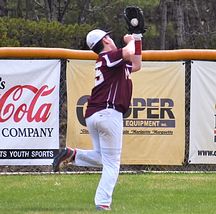 The second game, which was not a Great Northern Conference game, was agreed to be a five-inning game as both teams used a lot of younger players to get in some work.
In the opener, Gladstone took advantage of four Maroons errors and scored nine runs in the first inning to take control, Johnny Soderman had the big hit: an opposite-field RBI triple. Gavin Frossard also added an RBI double. Later in that inning, Braden Sundquist had an RBI hit and Nate Young smacked an RBI double.
Three Gladstone pitchers, Brennon Detiege, Frossard, and Austin Pepin combined to throw a three-hitter. Torin Davis had two hits and Drew Olsen had a double for the Maroons. Gable Buck took the loss on the mound as he did not make it out of the first inning. Eight of the nine runs he was charged with were unearned.
In the second game, Menominee had only one hit: a two-out single by Garrett Carlson in the first inning. He was also the only baserunner for the Maroons as pitchers Issac Ketchum, Nate Young (yes, he pitched), and freshman Trevor Thorban combined to retire 15 of 16 batters in the five-inning victory.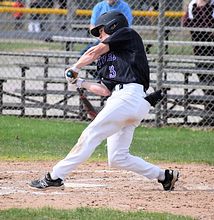 Ketchum was also good at the plate, smacking a double, triple, and driving in two runs for the Braves.

Gladstone improved to 7-2 on the season with the sweep, while Menominee fell to 1-9.

The Braves have two tough GNC games over the next two days against the Kingsford Flivvers. The first is on Tuesday at Kingsford's Lodal Park, and the return match-up is Wednesday in Gladstone. Both games will start at 5:00 ET/4:00 CT.

Tuesday's game will be broadcast live from Kingsford on FM-93.5, AM-600, and www.rrnsports.com.




MONDAY'S OTHER BASEBALL SCORES
Niagara 4, Iron Mountain 0
Negaunee 2, Marquette 0, Game 1
Marquette 14, Negaunee 5, Game 2
Bark River-Harris 10, Stephenson 0, Game 1
Bark River-Harris 17, Stephenson 2, Game 2

MONDAY'S HIGH SCHOOL SOFTBALL SCORES
Gladstone 12, Kingsford 0, Game 1
Gladstone 15, Kingsford 0, Game 2
Negaunee 10, Westwood 0, Game 1
Negaunee 18, Westwood 3, Game 2
Rapid River 19, Munising 9, Game 1
Rapid River 25, Munising 10, Game 2