Kingsford Flivvers Bow Out In Regional Semifinal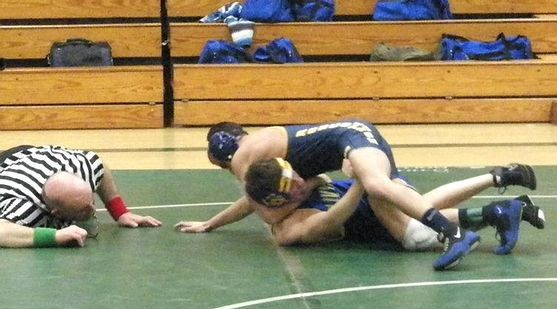 The Kingsford High School wrestling team got off to a good start Wednesday night, taking a 24-3 lead over the Roscommon Bucks in the Division Three regional semifinals in Manistique. But the Bucks had too much firepower and the Flivvers had to give away a few forfeits, and Roscommon won the semifinal match, 51-24.

Pictured:Flivver Tyler Jones wrestles Roscommon's Caleb Jernigan.