Kingsford JV Football Uses Big Plays To Beat Esky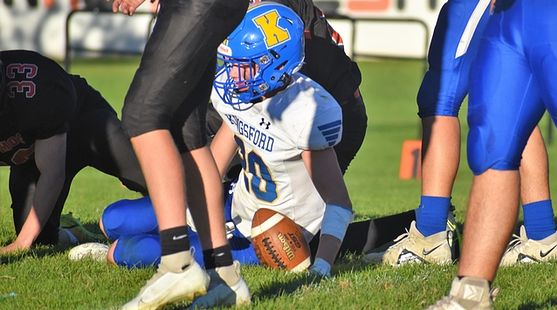 Click the thumbnails to see photos and video highlights

ESCANABA---The Kingsford Flivvers junior varsity team rolled to a 58-18 win over the Escanaba Eskymos Thursday night in Escanaba.

Gavin Grondin hooked up with Morgan Sleik with a couple of long touchdown passes, and Sleik had a 90-yard interception for pick six touchdown. Escanaba got a long touchdown run from Kaleb Gagne and a long TD pass from John Dittrich to Javon Stevenson in the second quarter.