New-Look SC Cougars Prepare For Season-Opener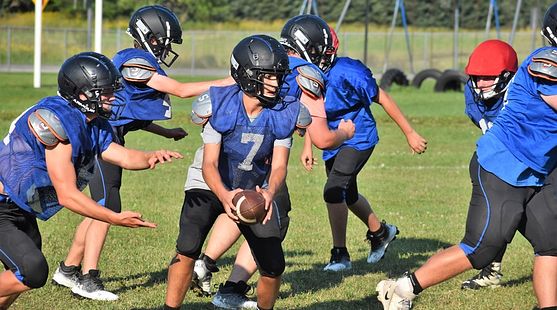 EBEN JUNCTION---The Superior Central High School football team is hoping for a strong season with a new head coach and a group of 17 boys who are hungry to prove themselves.

The Cougars are playing under new coach Josh Trader, who has coached in the program at lower levels but is taking over the varsity job after the resignation of Sam Egglestone, who is now coaching at Mid Peninsula. The Cougars are also changing quarterbacks, after LOgan Frusti decided at the last minute not to play on this year's team.


"The fundamentals are important," Trader said. "If you can't block, if you can't tackle, you're not winning football games. So, on both sides of the ball, fundamentals are key, pretty much all season for us. If we can't tackle, it's gonna be a rough season."

Drew Begovac stepped in as quarterback at Tuesday night's practice, which included a lot of running plays mixed in with some deep passing, with Ben Molag being the main target.

The Cougars' top runner, senior Lucas Swetich, is out for the first game or two with an ankle injury. Still, he was there on Tuesday, helping with the team's practice.

"We're going to run the ball well, and we're going to throw the ball well," Swetich said. "We're going to play good defense. We're just going to be good all the way around. I'm feeling confifdent. We haven't seen them (new Eastern U.P. opponents) but I think that we'll go out and surprise a bunch of people."

That confidence is shared by senior running back Wyatt Kulik, albeit in a more blunt way than Swetich described.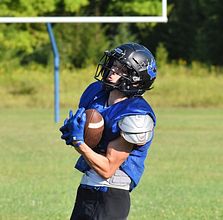 "We're going to win," Kulik said. "We're going to win again, and we're going to win some more. We're going to hurt some people, and then, we're going to win some more."

Kulik says he's willing to assume the leadership role to back up that kind of bravado.

"For instance, I told the team that we've got to study more," Kulik said. "A lot of us, we didn't know what we were doing today (at practice). And now they're going to go home, they're going to 'get it', they've done it before with other things. They can do it."

Another co-captain, lineman Jason Kanerva, said his job is pretty simple.

"I'm just here to block, run blocking and pass blocking" he said. "I think we'll surprise a lot of people this year. I'm really confident in the offense that we're running. I think it will work. I like these guys and I'm comofrtable with these coaches."

Superior Central's Emmett Vining got most of the snaps as running back during Tuesday's practice, with a mixture of inside runs as well as option runs to the edge.

The Cougars will open their season on the road Thursday night at DeTour. They are excited for their home game on Saturday, Sept. 10, against Rapid River, which will also be a Military Apprciation event.