Gladstone, Esky Minors Continue Winning Ways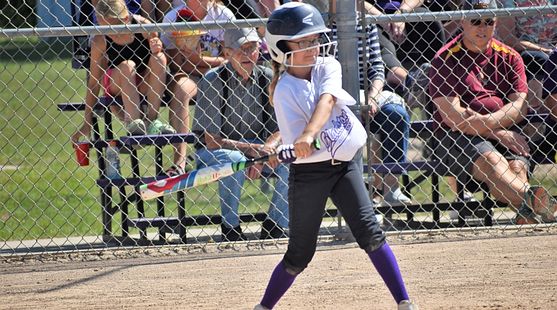 This story was written by RRN Intern Braden Kerr

GLADSTONE--- The Escanaba and Gladstone Minor Little League All-Stars both improved
to 2-0 in their pool via mercy rule victories on Saturday. Gladstone beat Blissfield 14-0 and Escanaba beat Taylor North 14-1.

The Marquette and Norway teams were on the wrong side of the scorecard on Saturday both taking losses. Marquette lost 9-0 to Croswell-Lexington to drop to 0-2 and Norway lost their first pool play game 25-4 to Rogers City.

ESCANABA 14 vs. TAYLOR NORTH 1 (4 INN) --- Escanaba started slowly only scoring one run in the first inning before exploding for seven in the second to put the game in their control. Two runs in the third inning and four more in the fourth inning put the game into the mercy rule territory. Taylor North scored one run in the fourth, but it was just not enough.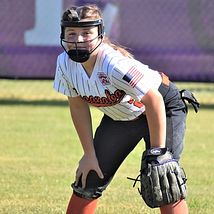 Braelyn Grandchamp pitched all four innings four Escanaba allowing one run on five hits while striking out seven.

Addisyn McDonough had two hits and Grandchamp collected three hits to lead Escanaba while both drove in a run. Addyson Stropich and Ava Ryno both drove in two runs.

Escanaba improved to 2-0 in their pool and will face Hudsonville in their final pool play game Sunday at 10 AM ET at Gladstone High School.

GLADSTONE 14 vs. BLISSFIELD 0 (4 INN) --- Addy Sanville threw a gem in the circle, Brynlee Larson hit a three-run homerun, and the Gladstone All-Stars rolled to a run-rule victory on Saturday.

Sanville threw a no-hitter in the shortened game striking out ten batters in four innings of work.

Three players had multiple RBI for Gladstone. Reese Lovell had a two-run single, Kamryn Ayotte drove in two runs in the first inning, and Larson hit the three run bomb to lead Gladstone.

Gladstone scored four runs in the first inning, four runs in the second inning, and six runs in the third.

Gladstone improved to 2-0 in their pool and will face Edwardsburg in their final pool play game Sunday at 11 AM ET at the Gladstone Sports Park.

CROSWELL-LEXINGTON 9 vs. MARQUETTE 0--- Croswell-Lexington held Marquette to only two hits utilizing three different pitchers and ran wild on the bases to secure the 9-0 victory.

Croswell-Lexington stole home or score on a passed ball for eight of their nine runs.

The pitching combination for Croswell-Lexington struck out 16 batters while only allowing two this.

Marquette falls to 0-2 in their pool and finishes pool play on Sunday against Bay County at 3 PM ET at Gladstone High School.

ROGERS CITY 25 vs. NORWAY 4--- Norway dropped their opening pool play game against Rgoers City in a rough game on Saturday. Norway will look to bounce back on Sunday when they face Alpena Huron Shores at 3 PM ET at Gladstone High School.