Escanaba Beats Gladstone 10-3; Advances To Final

This story was written by RRN Intern Braden Kerr

NORWAY--- The Escanaba Minor Little League All-Stars beat Gladstone in a win or go home matchup 10-3 on Monday at Marion Park in Norway. Escanaba scored multiple runs in four innings to lead a balanced offensive attack.

Gladstone and Escanaba played in the district tournament on Thursday when Gladstone mounted a comeback down 5-1. They prevailed 7-6 in 7 innings to advance into the winner's bracket while Escanaba had to navigate the loser's bracket.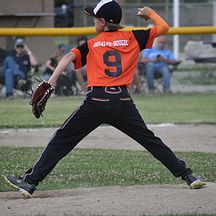 Escanaba escaped with a 10-9 victory over Kingsford on Sunday to advance in the tournament while Gladstone fell to the hosts Norway 21-7 to set up the rematch.

Vinny DeSalvo-Bougie started the game for Escanaba on the mound. In four complete innings of work DeSalvo-Bougie only allowed one run on one hit while striking out eight Gladstone hitters. Drew Anderson, Brett Gagnon, and Garret Lannaville pitched in relief for Escanaba.

The only run DeSalvo bougie allowed was when Scout Rosinski stole second base and came all the way around to score on an overthrow.

Jaxson Quigley was on the hill for Gladstone and lasted until the first batter of the fourth inning before reaching the pitch limit. Carter Roman and Colton Hughes combined in relief for Gladstone. Hughes struck out four while only facing six batters.

Drew Anderson and Blake Gagnon led Escanaba at the plate both collecting multiple hits and RBI. Anderson had an RBI double in the first inning and a two RBI single in the second inning. Gagnon doubled in the third inning and tacked on an RBI single in the fifth.

Escanaba scored two runs in the first and fourth innings, and three runs in the second and fifth innings.

In the fourth inning Jayce Braun doubled home a run and advanced to third on interference. He would score on a wild pitch in the next at-bat.

In the fifth inning an error and a HBP both brought runs across for Escanaba to stretch their lead to 10-1.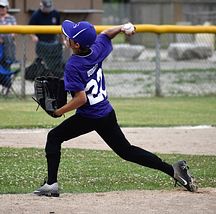 In the bottom of the sixth inning, down to their final outs, Gladstone attempted to make a comeback. Aided by three walks and a HBP Gladstone scored two runs and had the bases loaded. Garret Lannaville was brought in and got the final out on two pitches.

Gladstone was not able to mount another comeback against Escanaba who were able to enact their revenge.

The loss eliminates Gladstone from postseason play and ends their season earlier than they would have liked.

Escanaba moves on to play Norway on Tuesday at 6:30/7:30 ET/CT at Marion Park. If Escanaba wins then they will play a winner take all game on Wednesday night, but if Norway wins they are District champs and will move on to the State Tournament in West Branch.