Escanaba's Spear, Heller Place In Finals At Palace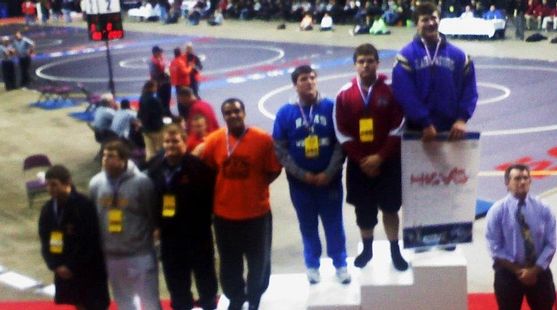 The Michigan High School Athletic Association's wrestling state finals wrapped up on Saturday at the Palace of Auburn Hills.

Eskymo 285 pounder Dalton Spear (pictured below on the podium, third from left) won his first two matches, but then lost his last three matches.

Spear ended up finishing sixth in the state. Esky sophomore Travis Heller (pictured at left with his medal) won two of his first three matches, then lost twice on Saturday and finished eighth at 135 pounds.

CLICK HERE to see Spear's results. CLICK HERE to see Heller's results.

Gladstone's Josh Kadish won one match and lost two others, and did not place.