Eskymos Fall Just Short of Huge Playoff Upset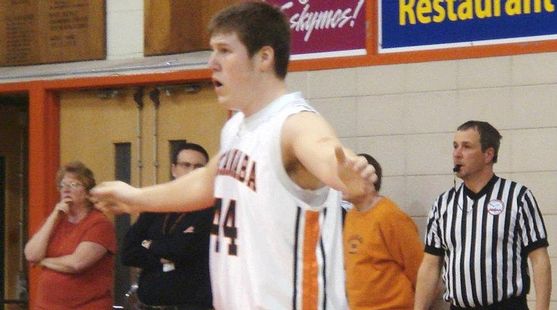 The Escanaba High School boys basketball team did not roll over and let the highly ranked Sault Ste. Marie Blue Devils dominate them.

Despite the amount of youth on the floor Wednesday night, Eskymo Coach Tracy Hudson and his boys executed a strong game plan and nearly set the U.P. basketball world on its ears.

Escanaba led for most of the game but lost to the Blue Devils, 64-58, in overtime.

The Eskymos led early, 15-5, and had a 35-27 lead at the half. The EHS lead was 51-42 with six minutes to play in the fourth quarter, but the Sault Ste. Marie defensive pressure eventually took its toll. The Soo finished the game on a 22-7 run.