Negaunee JV Football Team Cruises Past Gladstone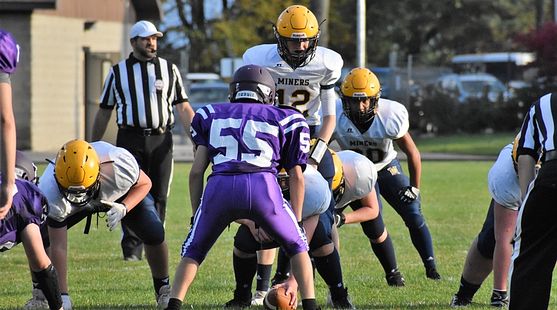 Click the thumbnails to see photos and video highlights from the game.

GLADSTONE---The Negaunee High School junior varsity football team scored four first half touchdowns and cruised past the Gladstone Braves, 26-8, Thursday night at the Marble Athletic Field.

Kai Lacar had a pair of touchdown runs and converted two extra point kicks. Hank Tincknell also punched in two touchdown runs, as the Miners cashed in on two Gladstone fumbles.

The Miners defense also hounded Braves quarterback Johnny Soderman, sacking him four times, including twice on back-to-back plays. The Braves scored their only points in the final seconds after backup quarterback Gavin Frossard scored on a four-yard touchdown run, and then completed a two-point conversion pass to Issac Ketchum to make it a 26-8 final.