Gladstone JV Braves Open Season With 20-12 Win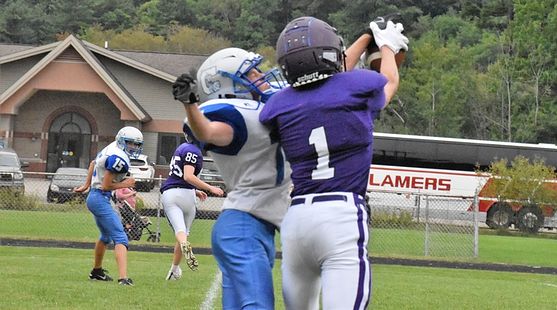 Click the thumbnails above to see photos and videos

GLADSTONE---The Gladstone High School junior varsity football team beat the Calumet Copper Kings, 20-12, in the season-opener Thursday night at the Marble Athletic Field.

Quarterback John Soderman threw three touchdown passes to Kaden Gibbs in the first half as the Braves led, 20-6, at halftime. Calumet quarterback Garrett Peterson scored for his team.