Gladstone Braves Lose In Emotional Regional Final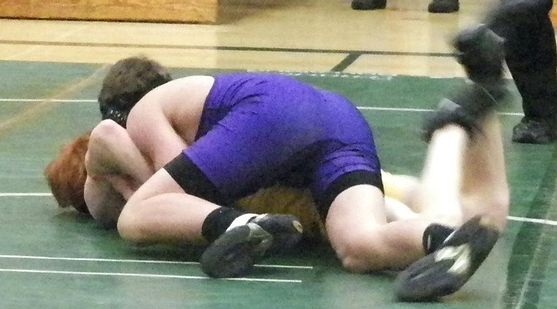 The Gladstone High School wrestling team bolted to a 28-0 lead Wednesday, but the Roscommon Bucks rallied to post a 38-32 win in the Division Three regional championship match in Manistique.

Chris Walters (171), Jack Kronick (215), Tommy Bailey (285), and Jake Kujala (103) all posted pins, and Jake Kronick (189) posted a major decision win as the Braves built that 28-0 lead.

After Roscommon took a 32-28 lead, Braves freshman Keenan Barron won a 9-1 major decision from Bradley Briggs to tie the match at 32-32.

That left a trip to Battle Creek on the line for the final two matches. Brandon Gagnon battled hard before losing a 10-8 decision to Matt Morley at 152, and then Cameron Spencer lost to James Richards, 14-10, to seal the championship for the Bucks.

Gladstone beat Benzie Central, and Roscommon topped Kingsford in the semifinal matches earlier Wednesday.