Gladstone JV Football Team Powers Past Soo 24-6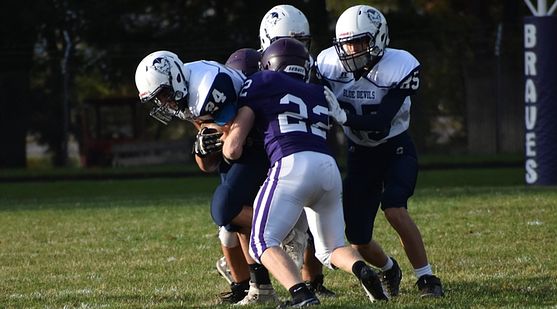 GLADSTONE---The Gladstone High School junior varsity team scored touchdowns on the first two offensive possessions Thursday and cruised past the Sault Ste. Marie Blue Devils, 24-6, at the Marble Athletic Field.

Nate Young scored on two long touchdown runs (one in each half) and he had three total touchdown runs in the game. Both teams had touchdowns called back because of penalties, but the Gladstone defense was the difference, with three stops inside the red zone.

Domimic Cicco scored the Soo's only touchdown of the game.

Click the thumbnails in the ARTICLE HIGHLIGHTS box above to see photos and videos.