Wolves Top Broncos In OT To Win District Title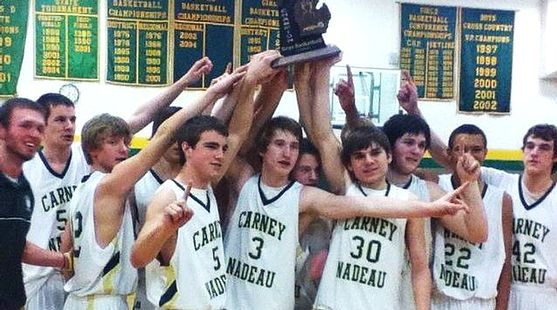 The Carney-Nadeau Wolves won their first boys basketball district championship Friday night, turning back the Bark River-Harris Broncos, 58-56, in overtime.

Carney junior Wade Schetter nailed eight three-point baskets, and sophomore Kennan Lampinen hit two big three's late in the game to help the Wolves advance to Monday's regionals at Michigan Tech University. C-N (20-2) will face Painesdale-Jeffers (11-11) in the semifinal game at 6:30 CT Monday night.

Bark River-Harris went on a 15-5 run in the third quarter to take a 35-26 lead, but the Wolves made the big shots down the stretch. Schetter had 29 points, while Lampinen and Lucas Moreau both had eleven points in the win. Bark River-Harris got 15 points from Jake Kleiman, and John Norman added 14 points in a losing effort.