NMU Honors Its Best Athletes At Banquet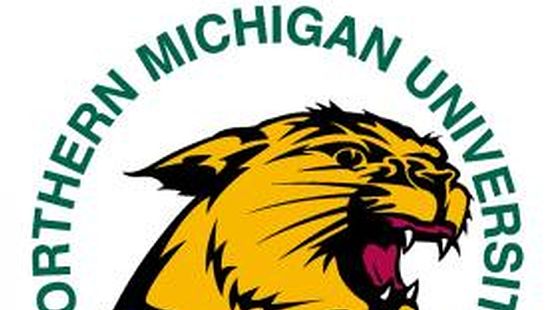 MARQUETTE----The Northern Michigan University Intercollegiate Athletics Department announced the recipients of the Athlete of the Year and the Gildo Canale Senior Awards at the Hall of Fame and Student-Athlete Awards Banquet on Saturday.


Named Athlete of the Year were Chelsea Lyons and Erik Soderman. Bailey Franklin and Justin Florek were selected as the recipients of the Gildo Canale Senior Award.


The Athlete of the Year is awarded to a male and female student-athlete based on athletic performance for the 2011-12 academic year. The Gildo Canale Senior Award is presented to a senior male and female student-athlete who competed in intercollegiate athletics for four years at NMU, has a superior academic record and exhibits high character.

The award was established in 1982 by former NMU Athletic Director Gildo Canale.


Lyons, a senior on the women's basketball and soccer teams was a second-team All-Great Lakes Intercollegiate Athletic Conference selection for soccer and first team in basketball. She was also GLIAC all-academic in both sports.


Soderman, a sophomore on the men's Nordic skiing team, finished the season as an NCAA National Champion in the freestyle event at the championships in Bozeman, Mont. A native of Njurunda, Sweden, Soderman was also a member of the Central Collegiate Ski Association first team. At the NCAA regional, he placed first in the classic and freestyle events.


Franklin was a four-year member of the indoor and outdoor track and field team. She has a 3.29 GPA and is majoring in physical education/secondary education. Franklin was a two-time team captain and a member of the Student-Athlete Advisory Committee. She was also an important advocate for the Young Wildcat Club to get young NMU fans engaged in Wildcat Athletics.


Florek was four-year member of the hockey team and holds a 3.19 GPA while majoring in health/secondary education. The Marquette native was an NHL draft pick of Boston Bruins and played eight games for their minor league affiliate, the Providence Bruins of the American Hockey League, after the Wildcats season ended. He appeared in 157 career games as a Wildcat with 54 goals and 63 assists. Throughout his career, he has done volunteer work for Big Brothers/Big Sisters, the Walt Kyle Mile and Special Olympics along with numerous other events.