ONE LAST TIME: Jets Have Final Home Practice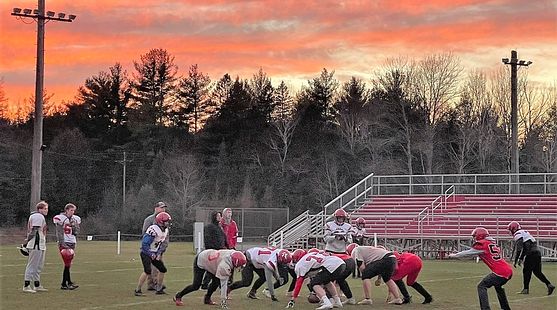 Click the thumbnails to see photos and videos. Also click the AUDIO buttons to hear from Luke Gorzinski, Alex Naser, Jaden Walters, Sebastian Deno, and Head Coach Leo Gorzinski.

POWERS---The North Central High School football team held its final practice on its home field in Powers Wednesday night as the Jets get ready to face the Colon Magi in the state championship game on Saturday.

The Jets will practice inside the Wells Sports Complex turf room on Thursday, and at the Superior Dome on Friday, before playing the game at 1:00 CST Saturday in the Dome.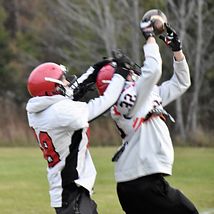 "It was fun," senior wide receover Alex Naser said of his final home practice. "It was one last time. We had one last run here. I'm excited to play in the state championship, and move on to bigger and better things. They're a great team and I'm excoted to see what they have in store for us."

"You could see a little more motivation out there (at practice)," junior quarterback Luke Gorzinski said. "I mean, this is it. Youy're playing for a state championship. For our seniors, for the entire season that we had. This is where it all comes to an end. It's the best place that it can come to an end."

Another senior, Sebastian Deno, is happy to be back on the field.

"I wasn't sure I was gonna make it because I had a concussion," Deno said. "I had to go through concussion protocol, which ended up being a three-week process. Every day, I was out here running and doing a ton of exercises related to motion, to get back. I feel amazing now. Our trainer, Amber, did an amazing job. She brought me back healthier on than ever."

NCA Coach Leo Gorzinski gave an emorional speech to his players after the practice ended, telling them to enjoy their final minutes together on the Powers field.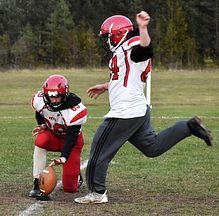 "People forget that Coach Jeff, and Chris, and John and I, were with them through the youth program," he said. "Lots of memories, man. This was our first group. We started with them in the fifth grade, on through. And now this is their last practice. It's just, it warms you up a little bit. But it brings back some pretty good memories out here."

The community is welcome to come to the NCA school Friday at 2:30 CST/3:30 EST to send the team off on its 89-mile trip to Marquette. The Jets will stay in a hotel Friday night ahead of the Saturday afternoon game. Colon, located in far southern Michigan just 20 miles from the Indiana border, will have a 475-mile-long trip to the Superior Dome.

Saturday's game between the Jets and Magi will be broadcast live across the Central U.P. on FM-10y.3, and around the world at https://www.radioresultsnetwork.com/eagle1073/ The broadcast will start 30 minutes before kickoff at 12:30 CST, 1:30 EST.