END OF THE LINE: Eskymos Fall In State Quarters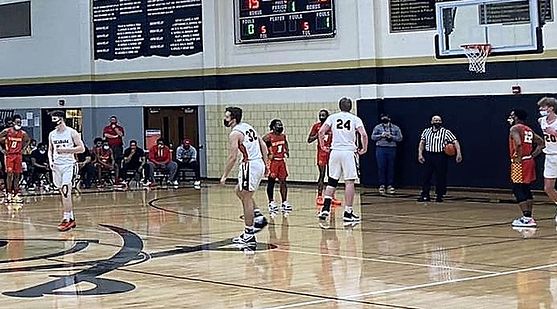 (Nick Kolich photo)

CORUNNA---The most successful basketball season in school history came to an end Tuesday night for the Escanaba Eskymos as the boys fell in the MHSAA Division Two state quarterfinals to the Bridgeport Bearcats, 52-41, at Corunna High School.

The Eskymos played a strong first half but managed only 13 points in the entire second half, and will end their season with a 16-3 record.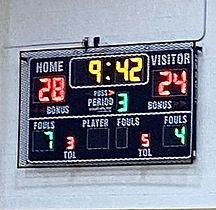 Escanaba led, 25-18, midway through the second quarter before the offense dried up. The Eskymos led at the half, 28-24, but Escanaba scored just four points in the third quarter.
Bridgeport (17-2) only scored eight points due to poor free throw shooting, so the game was tied at 32-32 at the end of the third quarter.

The Besrcats dominated on the offensive glass, and they clamped down on the Eskymos with a man-to-man defense that limited fast break opportunities. And the offensive rebounds led to second chance (and at times third chance) opportunities for Bridgeport that the Eskymos ultimately could not overcome.

One bright spot was senior Erik Victorson crossing the 1,000 point mark in his high school career. Most of them came at Oregon (Wis.) HIgh School, but he finished up here in Escanaba with 16 points. He knocked down a three-pointer with eleven seconds to play to finish with 1,001 points.

"Being a part of this Esky team, it really meant a lot," Victorson said. "They welcomed me into their homes and were loving and supportive. To hit 1,000, it's obviously a huge milestone. It's eomething I'm really proud of and I know my family is really proud of. Going in as a freshman, you look at that, and you think it's unattainable. To finally hit it and reach a goal, it really meant a lot."

Colin Hudson added 12 points and Carter Hudson scored ten for the Eskymos.
Bridgeport got 21 points from Jaylen Hodges. The Bearcats will play in the state semifinals on Thursday against Battle Creek Pennfield.