Norse Men Close Regular Season With Home Loss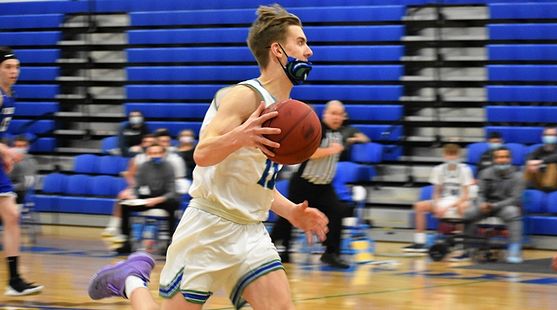 ESCANABA---The Bay College Norse men's basketball team gave up a 22-2 run in the first half and could not dig out of the hole, falling to Highland (Illinois) Community College, 78-66, on Saturday at the Bay College Gym.

The game was tied at 22-22 with 11:06 left in the half, but the Cougars scored ten straight points, and after a Chris Dobessi layup broke the run, Highland scored 12 more points to take a commanding 44-24 lead.

It was 46-29 at halftime, and Bay could not get the deficit under ten the rest of the way.

Highland (15-4) had five players score in double figures. Tony Eddy had 14 points, Anothony Washington added 13, and Justin Warren had 12 points and five assists. DeChaun Anderson had a double-double with ten points and 11 rebounds. Kendale Anderson chipped in ten points.

The Norse got 14 points from three different players: Dobessi, Ashton Janke, and Matt Wagner.

Bay finished its regular season with an 8-14 record. But the Norse will be the top seed for, and will host, the NJCAA Region 13 tournament next weekend. There will be a play-in game on Friday night, and the Norse will play in the semifinals against that winner at 3:00.