Rapid River, Escanaba Post Softball Wins At Dome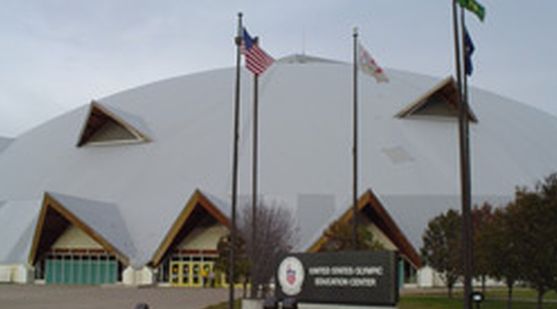 The 2012 high school softball season got under way Friday with the ninth-annual Northern Michigan University Spring Swing Softball tournament at the Superior Dome.



The Rapid River Rockets beat the Superior Central Cougars, 10-1, as Shannon Wolf hit two home runs and Heather Sanderson added an inside-the-park homer. Savannah Stenlund, Neena Brockway, and Averyi Kanyuh combined to throw a four-hitter on the mound. The Rockets had 16 hits in the game.


The Escanaba Eskymos opened the season on a positive note Friday, beating the Marquette Redettes, 6-1, at the Dome. Codi Jenshak picked up the win on the mound. The Eskymos will play two more games on Saturday.


The Escanaba Junior Varsity team topped the Stephenson Eagles varsity team, 16-2, Friday night. Brittany Bruce and Jessica Gill both hit home runs for Escanaba. Sam Connor and Jaymie Frappier each pitched two innings in the mercy-shortened game.

The Gladstone Braves did not play on Friday. They play three times on Saturday.


The Manistique Emeralds won their season-opener, but suffered a huge blow in pre-game warm-ups when sophomore Vanessa McNamara jumped up to catch a fly ball. McNamara caught the ball, and flipped over the outfield fence. When she landed, she broke her arm.

"She is our most passionate player out there," Emeralds Coach Dave McNeil said. "Even in practice, she never gives up on any play. That was a fluke accident. We'll have to wait and see how bad it is."

The tournament continues on Saturday.