NMU Wildcats Look To Rebound On Homecoming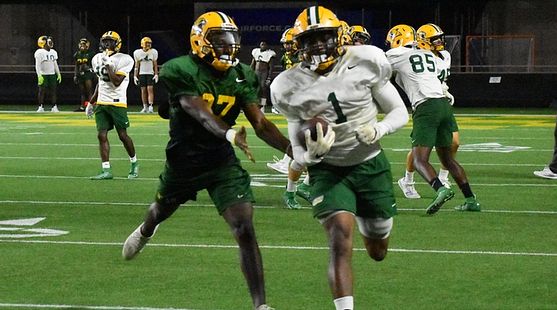 MARQUETTE----The Northern Michigan University football team had the lead in the third quarter last Saturday night in Texas, but too many mistakes cost them.

The Wildcats are back home Saturday to face Savenport University on NMU Homecoming at the Superior Dome.


"We had penalties like we were being paid to get penalties," NMU Coach Kyle Nystrom said. "Thirteen penalties is unacceptable. A lot of those penalties, a majority, were line-of-scrimmage penalties. You can't have that. I can tolerate 'effort penalties' that show up.

"But when you've got too many penalties like illegal procedure, taking too much time on the clock, delay of game, off-sides. Those kinds of line-of scrimmage penalties, that's got to clean up."

The NMU players have heard the coaching staff message about those mistakes.

"Coach has really been getting on our discipline," NMU center Jay Young said at Thursday's practice. "We can't have those problems and win games."

"It's really about the communication on the line," NMU offensive lineman Gabe Baumann added. "We've really got to improve on that. The communication wasn't there all there. We've been working hard at that this week and we're getting tready to go."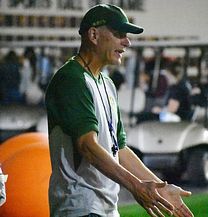 Davenport opened its season with a 13-9 win over Lake Erie last Saturday.

Last year, Northern hada two-touchdown lead in the fourth quarter at Davenport, but it slipped away, as the Panthers beat the Wildcats in overtime.

Two years ago, the Wildcats beat Davenport at the Superior Dome, also on Wildcat Homecoming.

Saturday's game time is 1:00.

You can hear the broadcast live on WUPT-FM (100.3 The Point), WCHT-AM (NewsTalk 600), and on-line at www.rrnsports.com.

Click the thumbnails in the ARTICLE HIGHLIGHTS box above to see photos from Thursday afternoon's practice. Also click to hear interviews with Jay Young and Gabe Baumann, which will be played on the radio Saturday!