Salo Perfect Again; Eskymos Take District Opener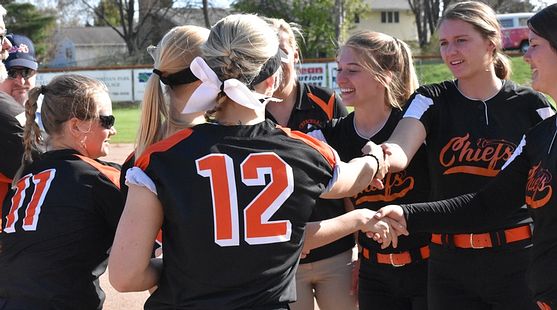 ESCANABA---Gabi Salo pitched a perfect game and hit a home run as the Escanaba Eskymos opened district tournament play with a 7-0 win over the Cheboygan Chiefs Tuesday in Escanaba. The Eskymos opened defense of last year's state championship with a victory by pounding out ten hits, including three by Lexi Chaillier.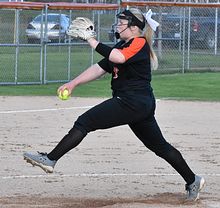 Chaillier had two runs batted in and scored a pair of runs. And she saved Salo's perfect game when she took a base hit away from the Chiefs in right field, scooping up a sharpky-hit ground ball and throwing it to first base in time for the out.

Nicole Kamin had two hits and drove in two runs, and Jalin Olson had an RBI hit.

Salo's home run was icing on the cake, after she needed just 74 pitches to strike out 15 Cheboygan batters.

She threw 66 strikes and only eight balls.

In Tuesday's first game, Petoskey eliminated Marquette, 9-2.

Escanaba will face Kingsford in the district semifinals Saturday at 2:00. Petoskey meets Sault Ste. Marie in the first semifinal at noon, also at Lemmerand Park.

Click the thumbnails in the ARTICLE HIGHLIGHTS box above to see photos, videos taken by Johnny Schlenvogt.