LaFave Home Run Leads Eskymos Past Broncos 3-1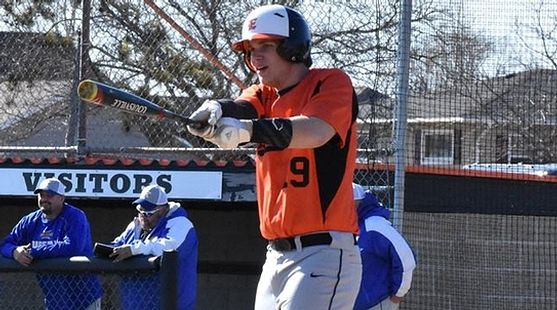 ESCANABA---Jake LaFave hit a two-run homer with two out in the bottom of the sixth inning to break a 1-1 tie and lift the Escanaba Eskymos to a 3-1 win over the Bark River-Harris Broncos Monday night at Al Ness Field.

Grant LaMarche threw a one-hitter, striking out eleven batters and walking four in six innings. Josh Bruntjens pitched the seventh inning for the save.

Jackson Bower threw a six-hitter in a losing effort for BR-H. Carter Zawacki's sacrafice fly in the sixth inning brought in the Broncos' only run, tying the game at 1-1.

But in of the inning, Bryant Maki led off with a single and was forced out at second on a LaMarche grounder. LaMarche rode home on LaFave's homer to left field.

Escanaba improved to 9-9 on the season. Bark River-Harris is now 4-3.