ALL WET: Escanaba, Gladstone Tennis Suspended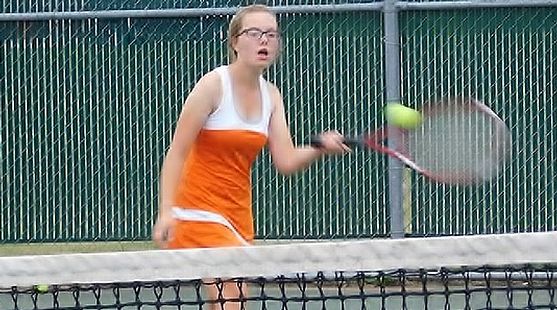 ESCANABA---The Escanaba Eskymos and Gladstone Braves tried to get their tennis match completed Tuesday afternoon, but Mother Nature had other ideas.

The #1 singles, #1 doubles, #2 singles, and #4 doubles matches were finished, but the other four flights were stopped when rains came. They will be finished on Thursday.

Click the thumbnails in the ARTICLE HIGHLIGHTS box above to see a few photos, and videos from the #4 singles match between Escanaba's Ukiah Penegor and Gladstone's Aby Rouleau.