THAT'S A WRAP: Bay Women Finish Strong, 69-58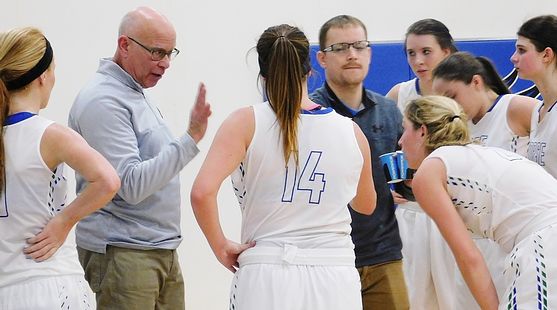 ESCANABA---They don't qualify for the NJCAA regionals, being a first year program.

So, for the Bay College women's basketball team, Saturday's game against Upper Peninsula rival Gogebic Community College was the Super Bowl.

The Norse not only wanted to finish strong, but they also wanted to make up for a stinging 21-point loss to Gogebic earlier this season. And they did.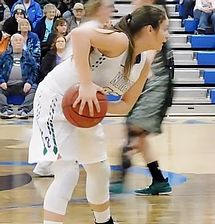 The Norse put together their most complete game of the season and beat the Samsons, 69-58, at the Northern Lights YMCA Gym.

Bay ended up with a winning season (14-11).

Teidra Fuson was tough inside, scoring 19 points and pulling down ten rebounds for a "double double". Fuson's Norway High School teammate, Jordan Kraemer, also had a "double double", scoring 15 points and grabbing 11 boards.

It was the final Bay College game for Caitlin Hewitt, who had just one year of eligibility. She had ten points and six assists, and she nailed a pair of triples. It was also the last game for Paige Welch, who accumulated a lot of credits under a dual enrollment agreement at Bark River-Harris High School. She scored 12 points, and had three triples.

For Gogebic (16-14), Lori Wardynski led the way with 24 points. Bailey Froberg added 18 points, with four three-pointers. Lexi Engler had eight points and 12 rebounds.

Bay College led, 22-13, after the first quarter, an expanded its lead to 40-26 at halftime.

Click the thumbnails in the ARTICLE HIGHLIGHTS box above to see photos, videos from Saturday's game. Also hear interviews with Coach Rae Drake, Jr., Hewitt, and Kraemer.

---MORE---