Northern Michigan University Announces New Logo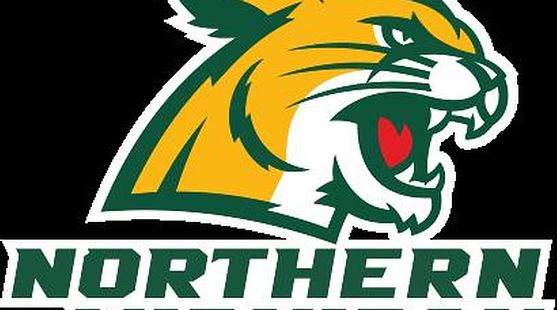 This story was written by NMU Communications

MARQUETTE— Northern Michigan University on Wednesday launched its new academic and athletic logos.

The revitalized graphic identity is the result of a year-long process that included extensive research on the distinctive attributes of NMU and feedback on the designs from hundreds of university stakeholders, including students, faculty, staff and alumni.

The academic logo replaces the previous tree-and-waves design. It is intended to convey the excellence in scholarship and innovation routinely demonstrated at Northern. It features an "N" overlaying a torch with its flame pointing north, framed within a circle marked with compass points.

The athletics logo is a modernized take on the traditional Wildcat head. It has less of the intricate detail that made the previous version more challenging to stitch and reproduce. It also more effectively incorporates NMU's school colors. The accompanying wordmark is a dynamic new font developed exclusively for NMU.
"The new logos are part of the rebranding effort started a few years ago," said Derek Hall, assistant vice president for NMU Marketing and Communications. "The new logos help us better communicate the many great things about Northern and also allows us to give a nod to the history of the university. The torch and 'N' have been used to represent the institution for over 50 years."

"The Wildcat logo is well-loved and through feedback, we discovered that an update was the best approach. Raising the bar on the visual elements that define Northern will help elevate the university's profile and help market it to prospective students."

Rickabaugh Graphics of Gahanna, Ohio, developed both logos. The firm was among eight that responded to NMU's request for proposals. Rickabaugh quickly emerged as a top contender because of its extensive experience in the collegiate market. It also has created award-winning logo designs for numerous Fortune 500 companies and celebrities, as well as pro sports brands for the NFL, NHL and NBA.

"Working with Rickabaugh Graphics was a great learning experience," said NMU Athletic Director Forrest Karr. "The process was deliberate, comprehensive and professional. There is a tremendous sense of pride and commitment to the Wildcat logo."

"The plan from the start was to maintain the previous logo's strengths and to create something similar with cleaned-up lines. We never wavered from that. Our goal was to bring new energy, to take what makes us who we are, and modernize it, allowing the image to show up better on everything from apparel to mobile devices."

More information and depictions of the new academic and athletic logos can be viewed atwww.nmu.edu/newlogo.