NCA Jets Prepare For Huge Quarterfinal Challenge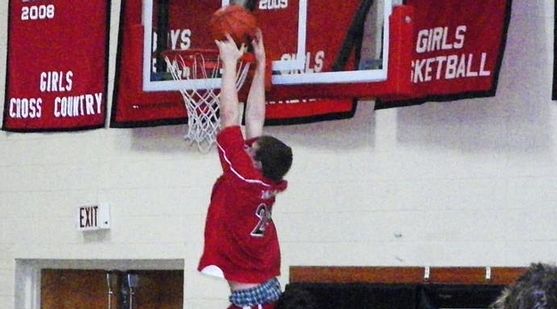 POWERS----The last time the North Central Jets played a game of this importance, none of the guys on this year's team were even alive.

In fact, none of them were even a thought in their future parents' minds.

Twenty-eight years is a long time. And that is how long the Powers-Spalding-Hermansville community has waited for a boys basketball regional championship.



"This community has been waiting a long time for this," NCA Coach Adam Mercier said before Sunday afternoon's practice. "We have a good group of kids this year. They work really hard. We made some great adjustments as the year has progressed."

"Crystal Falls was a great team and they kept it close the whole game," NCA junior Travis Vincent said. "It meant a lot to win that game because we haven't won one since '85."

"It took a lot of hard work in the summer, throughout the year, Coach pushing us, everyone playing hard in practice," NCA sophomore Rob Granquist added. "I never thought that we would get that far this year. Everyone was saying that next year, we'd do that."


The Jets will face the Cedarville Trojans in the Class D state quarterfinals Tuesday night in Marquette. Cedarville is ranked No. 2 in the state in Class D.

"They're a great team," Mercier said. "Very athletic, very quick on defense. They press, full-court, for 32 minutes. They make three-pointers. A classic Cedarville team."

"We know that we're gonna have to go in there and play tough," Vincent said. "We're just gonna practice as hard as we can, work on their press, and hopefully we can come up with the win."

While North Central held off Forest Park for its regional title last week, Cedarville also had to go down to the wire...and beyond...to advance to the quarterfinals. The Trojans had to fight off the Hillman Tigers, 92-85, in double overtime in Pellston.

Josh Hester scored 23 points, Keith Bouschor had 21, and Dan Stenbeck added 19 points in that regional final. Cedarville is 23-1 this season, while NCA is 22-3.



The Jets-Trojans quarterfinal game will be played at the Marquette Senior High School Tuesday night at 6:00 CT/7:00 ET. Check back here Tuesday night for a recap.

Click the thumbnails in the "ARTICLE HIGHLIGHTS" to watch video interviews with Coach Mercier and several of the NCA boys.