Bay College Cross Country Runners Open Season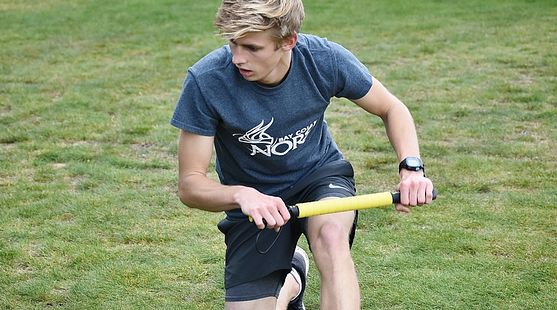 This story was written by Bay College Sports Information

MEQUON, Wis.---The Bay College Norse Cross Country team competed in the first event of the season on Saturday.

Three runners represented Bay College at Concordia University in Mequon, WI.
James Young (SO, Gladstone, MI) posted his third best time of his career at Bay College, coming in with a time of 31:22.9. Last year he was able to finish better at the home meet in Escanaba (30:29) and in Minneapolis (31:17), a meet which the Norse harriers will look forward to competing in on September 28.

Yound was the lone male participant for the Norse. St. Norbert would win the overall team portion of the Men's race, as well as placing five runners in the top ten, including the first-place finisher Joe Gasick (JR, Libertyville, IL).

The Women's 6K run saw two Norse competitors take to the course. Returner Lauren Peters (SO, Munising, MI) would set her initial time of the year at 35:51.4.

Teammate Olivia Anderson (FR, Menominee, MI) saw action in her first collegiate competition, finishing the race with a time of 39:00.6. The team from Carleton College would dominate the top of the field, with four of their runners crossing the line before anyone else. Clara Mayfield (FR, Manhattan, KS) was the first to finish on the women's side.

"Today's meet went very well for our season opener," said Head Coach Jim Murtha. "The conditions were perfect and everyone gave a great effort and set a time to now work on improving throughout the season."

The Norse will next compete on September 28 in Minneapolis, MN. They will return to the Roy Griak Invitational hosted by the University of Minnesota.