Norse Women Fall Short In Comeback Effort, 78-65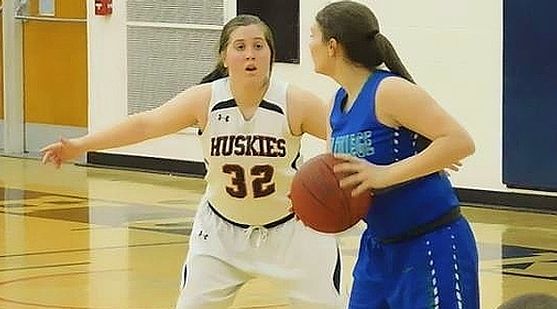 WAUSAU---The Bay College women's basketball team fell behind by 21 points at halftime and couldn't battle all the way back, losing to the University of Wisconsin-Marathon Huskies, 78-65, Saturday afternoon in Wausau.

It was Bay's second loss to the undefeated Huskies this season, also losing, 69-60, in Escanaba earlier this month. And Saturday's game followed a similiar pattern.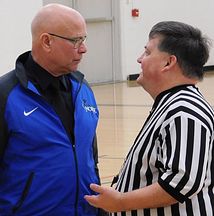 Marathon's Morgan Rachu was on fire early, scoring 13 of her game-high 30 points in the first quarter as the Huskies took a 25-13 lead.

She scored ten more points in the second quarter as the UWM lead grew to 48-27 at halftime.

Rachu scored 31 points in the previous meeting between the two teams.

The Norse put together a nice third quarter, as Jordan Kraemer scored the first two baskets of the second half and three women: Jordan Bellville, Paige Welch, and Caitlin Hewitt, all hit triples.

The 23-point quarter brought Bay to within 59-49 after 30 minutes.

And the Norse had the ball twice with a chance to get to within seven or eight, but could not get the big hoop. The Huskies eventually got the lead back out to 20 before Bay cut it back to ten again in the final minute with eight points in a span of 11.8 seconds.

Rachu had 14 rebounds to go along with her 30 points for the Huskies (12-0). Jayci Blume added 17 points and Amber Krause chipped in with eleven.


Bay had four players score in double figures, led by Welch with 18 points, including four triples.

Kraemer and Fuson (on her birthday) added 14 points apiece and Hewitt contributed 13.

The Norse fell to 9-9 on the season. The team will stay overnight Saturday in Green Bay and will face the University of Wisconsin-Manitowoc on Sunday. Game time is 12:00 ET.

It will be broadcast live on WMXG-FM (Maverick 106.3). Also on-line at radioresultsnetwork.com, starting at 11:45 a.m. ET.

Click the thumbnails in the ARTICLE HIGHLIGHTS box above to see photos and videos, and hear interviews with Hewitt and Coach Rae Drake, Jr.