Becker Is All-Stater; Three Braves Also Honored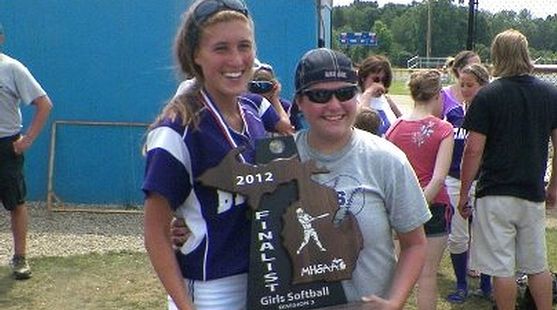 GLADSTONE---Gladstone Braves right fielder Katie Becker was named to the Division Three softball All-State team Wednesday by the Michigan High School Softball Coaches Association.

Becker led her team in batting and had flawless play in right field as the Braves advanced to the state championship game in Battle Creek.

Three of her teammates were honorable mention All-State: first baseman Jammie Botruff, third baseman Nicole Sharon, and pitcher Tinner Sharon.

Pictured: Becker posing with the state runner-up trophy and one of her dedicated fans!