We changed the structure of our website and all stories and content from July 2006 through February 2012 can be viewed at
archive.rrnsports.com
.
All stories, news and content starting from March 2012 can be viewed here. Just use the drop down boxes above to find your favorite sport.
Kingsford Wins Legion Title; Escanaba Runner-Up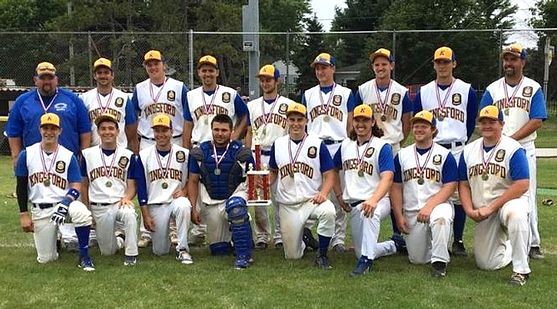 The Kingsford Blues scored six runs in the first inning and cruised to an 11-4 win over the Escanaba Cubs in the championship game of the U.P. Zone Five American Legion Baseball Tournament on Sunday. Click the above headline to see photos taken by Sheila Olsen.
Blues, Cubs, Red Wave Qualify For Legion States
Three Upper Peninsula American Legion Baseball teams are still alive in the Zone Five tournament in Escanaba, and all of them will advance to the state finals later this month in Adrian. Kingsford stayed undefeated while Menominee won two games in the loser's bracket to earn their trip to Adrian, along with the Escanaba Cubs. Click the above headline for details.
SPORTS BROADCASTS ON RRN STATIONS
Sunday July 24, 2016
9:00 PM -
Little League Softball. Big League Girls Central Regional Championship Game. Escanaba vs South Bend, Ind. From Elgin, Illinois. On WGKL-FM (105.5), and on-line at www.wgklradio.com.
Monday July 25, 2016
5:30 PM -
Little League Softball. Junior Little League Central Regional Tournament. Delta County vs Ohio State Champions. From South Holland, Illinois. On WGKL-FM (105.5), WCHT-AM (600), and on-line at www.rrnsports.com.